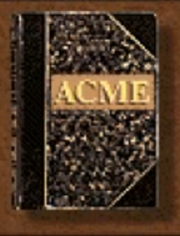 The
Chronopedia
is an ACME guide about history that appears in the game
Where in Time is Carmen Sandiego?
It contains information about the different time periods visited by the player. Each chapter has illustrations, maps, and facts pertaining to each case. The information in this book can be helpful when deciphering the
Carmen Note
.
Ad blocker interference detected!
Wikia is a free-to-use site that makes money from advertising. We have a modified experience for viewers using ad blockers

Wikia is not accessible if you've made further modifications. Remove the custom ad blocker rule(s) and the page will load as expected.